On September 16, 2016, Social Science Matrix hosted Cathy O'Neil, author of Weapons of Math Destruction: How Big Data Increases Inequality and Threatens Democracy.
In her book (and presentation), Ms. O'Neil—a Harvard-trained mathematician and former hedge fund data analyst—discusses how many of the decisions that affect our lives—where we go to school, whether we get a car loan, how much we pay for health insurance—are being made not by humans, but by mathematical models. In theory, this should lead to greater fairness: everyone is judged according to the same rules, and bias is eliminated.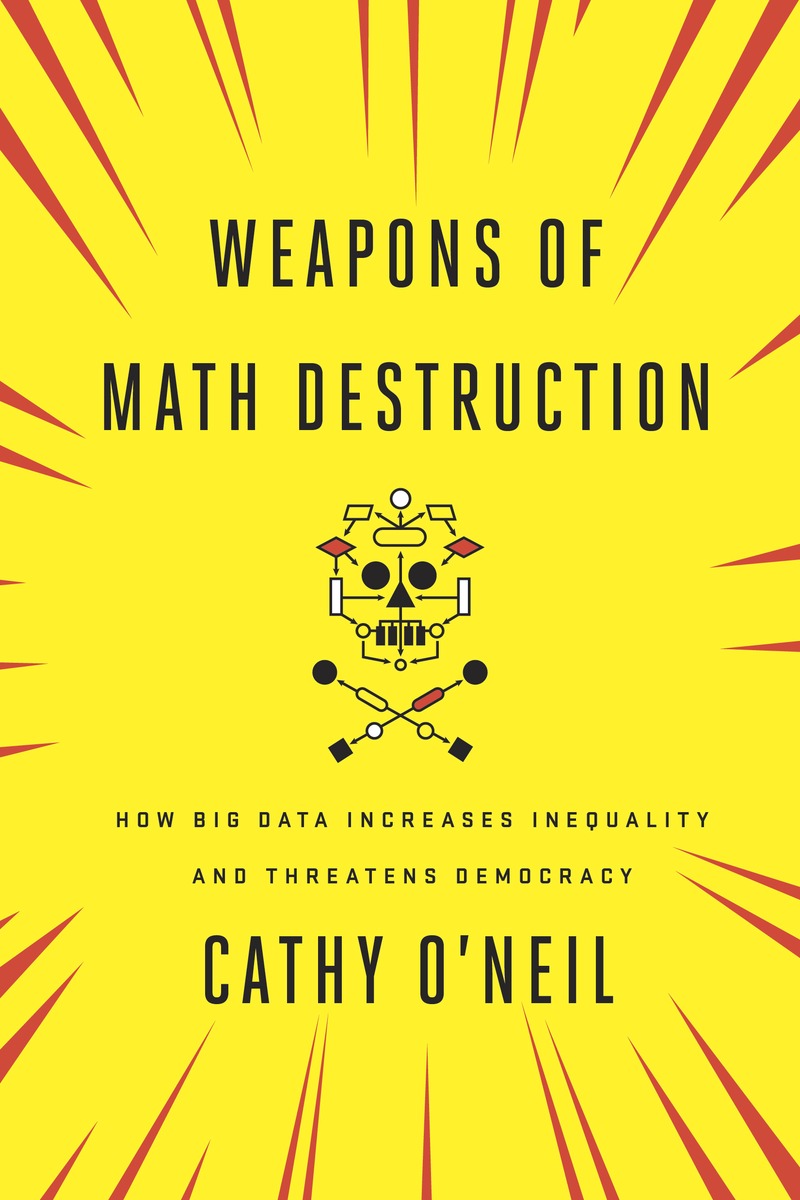 But as Cathy O'Neil reveals, the opposite is true. The models being used today are opaque, unregulated, and uncontestable, even when they're wrong. Most troubling, they reinforce discrimination: if a poor student can't get a loan because a lending model deems him too risky (by virtue of his zip code), he's then cut off from the kind of education that could pull him out of poverty, and a vicious spiral ensues. Models are propping up the lucky and punishing the downtrodden, creating a "toxic cocktail for democracy." Welcome to the dark side of Big Data.
O'Neil calls on modelers to take more responsibility for their algorithms and on policy makers to regulate their use. But in the end, it's up to us to become more savvy about the models that govern our lives. O'Neil empowers us to ask the tough questions, uncover the truth, and demand change.
The video of this presentation can be viewed above—or directly on Vimeo.
Biography
Cathy O'Neil earned a Ph.D. in math from Harvard, was a postdoc at the MIT math department, and a professor at Barnard College, where she published a number of research papers in arithmetic algebraic geometry. She then switched over to the private sector, working as a quant for the hedge fund D.E. Shaw in the middle of the credit crisis, and then for RiskMetrics, a risk software company that assesses risk for the holdings of hedge funds and banks. She left finance in 2011 and started working as a data scientist in the New York start-up scene, building models that predicted people's purchases and clicks. She wrote Doing Data Science in 2013 and launched the Lede Program in Data Journalism at Columbia in 2014. She is a weekly guest on the Slate Money podcast.