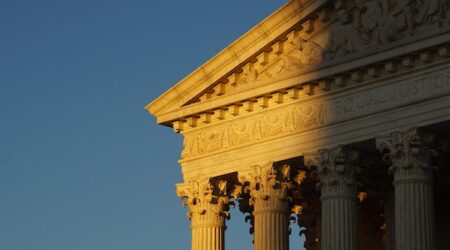 Event Date: October 20th, 2022
12:00 PM to 1:30 PM PDT
Join us on October 20 for a Matrix on Point panel on the implications of the conservative turn in the Supreme Court. With Thomas Biolsi, Professor of Comparative Ethnic Studies and Native American Studies; Khiara Bridges, Professor of Law at UC Berkeley School of Law; Erwin Chemerinsky, Dean, Jesse H. Choper Distinguished Professor of Law at Berkeley Law; and Ronit Stahl, Associate Professor in the UC Berkeley Department of History. Co-sponsored by the UC Berkeley School of Law.
Learn More >