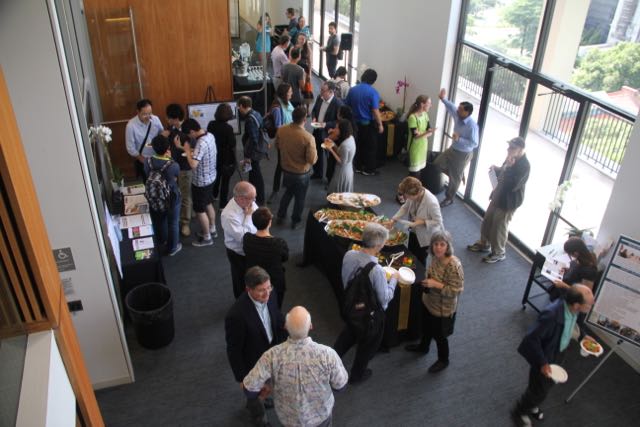 On May 4, 2017, Social Science Matrix held our Spring Open House to welcome friends and celebrate the end of another successful academic year. Students, staff, and faculty from across campus—as well as the external community—joined us in our home in Barrows Hall to gather, share food and drink, and learn about the past year's activities at Matrix.
In his introductory remarks (see video above), Professor William Hanks, Director of Social Science Matrix, introduced some of the key developments from this year, including the formation of a bilateral exchange with Sciences Po, in Paris; a fellowship by Professor Ishtan Rev of Central European University; and the Matrix Distinguished Lecture, delivered by Helga Nowotny, Former President of the European Research Council.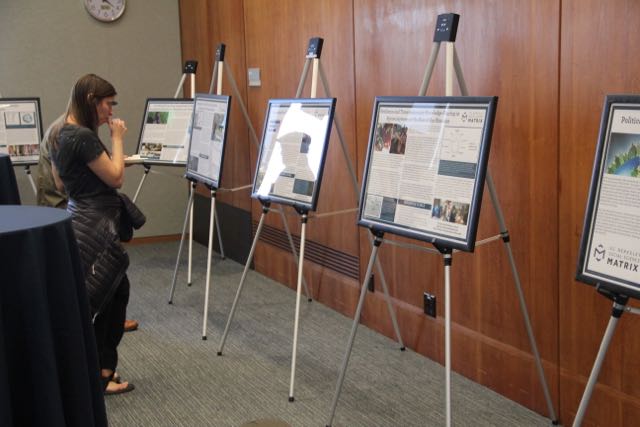 Hanks also thanked inaugural cohort of Matrix Dissertation Fellows, and he noted that Matrix added five new Affiliated Centers to our roster this year, bringing the total to 23. Hanks said that the Affiliated Centers—which span disciplines and topical areas—help to create "enduring relations" on campus.
"We do a lot of activities that are wide open to the campus and community," said Hanks. "During the current year, we hosted dozens of events, including conferences, individual talks, and a book series…. We think of ourselves as an incubator for cross-disciplinary research. We want risky research that combines approaches and methods that are not always settled or already familiar."
Participants from many of this year's Matrix Research Teams were on hand, and posters about these different groups' work were on display. PDFs of the posters can be found on our multi-media page.
Click here for gallery of images from the Spring 2017 Matrix Open House.