Matrix On Point is a discussion series promoting focused, cross-disciplinary conversations on today's most pressing contemporary issues—topics such as Brexit, climate change, voting rights, and food security. Offering opportunities for scholarly exchange and interaction, each Matrix On Point features the perspectives of leading scholars and specialists from different disciplines, followed by an open conversation. These thought-provoking "brown bag" events are free and open to the public.
Upcoming Events
April 22, 2021 12pm-1:30pm PST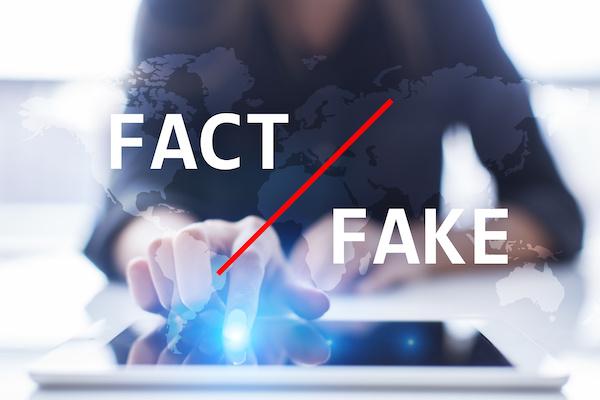 Join us on April 22 as a group of distinguished panelists will approach questions of objectivity, disinformation, and the construction of truth from a media-consumption (rather than media-production) perspective, focusing on how internet users find information, how algorithms play a deterministic role in search results, and how lies propagate and solidify. We also want to take a self-reflexive approach to these issues, looking at the strategies that scholars and journalists have developed to study these phenomena and understand their impact on our society. Panelists will include Francesca Tripodi, Assistant Professor, UNC School of Information and Library Science; Senior Faculty Researcher, Center for Information, Technology, and Public Life; Sun-ha Hong, Assistant Professor, Simon Fraser University, and author of Technologies of Speculation: The limits of knowledge in a data-driven society (NYU Press, 2020); and Kevin Roose, a tech columnist for The New York Times, and author of three books, including Futureproof, a guide to surviving the technological future, and the host of "Rabbit Hole," a New York Times podcast about the many ways the internet is influencing our beliefs and behavior. The panel will be moderated by Geeta Anand, Pulitzer Prize-winning journalist and dean and professor at Berkeley Journalism. REGISTER.
Past Events
Presented on March 9, 2021.
The Covid-19 pandemic forced the shutdown of schools and colleges around the world. In the United States, the prolonged shutdown has exacerbated the myriad inequalities that pervade our educational system. While the shift to online learning has amplified the digital divide, exacerbating losses in learning for students who lack access to modern technologies, it has also revealed enduring racial and economic divisions within urban, suburban, and rural communities across the country. This panel will address what we have learned about educational inequalities after a year of pandemic-related school closures. Panelists included: 
Prudence L. Carter
, the E.H. and Mary E. Pardee Professor and Dean of the Graduate School of Education at Berkeley; 
Emily J. Ozer
, Professor of Community Health Sciences at the UC Berkeley School of Public Health; and 
Matthew Rafalow
, a Sociologist (PhD, University of California-Irvine), a social scientist at Google, and a Visiting Scholar at UC-Berkeley's Center for Science, Technology, Medicine & Society. 
Zeus Leonardo
, Professor of Education at UC Berkeley, moderated the panel.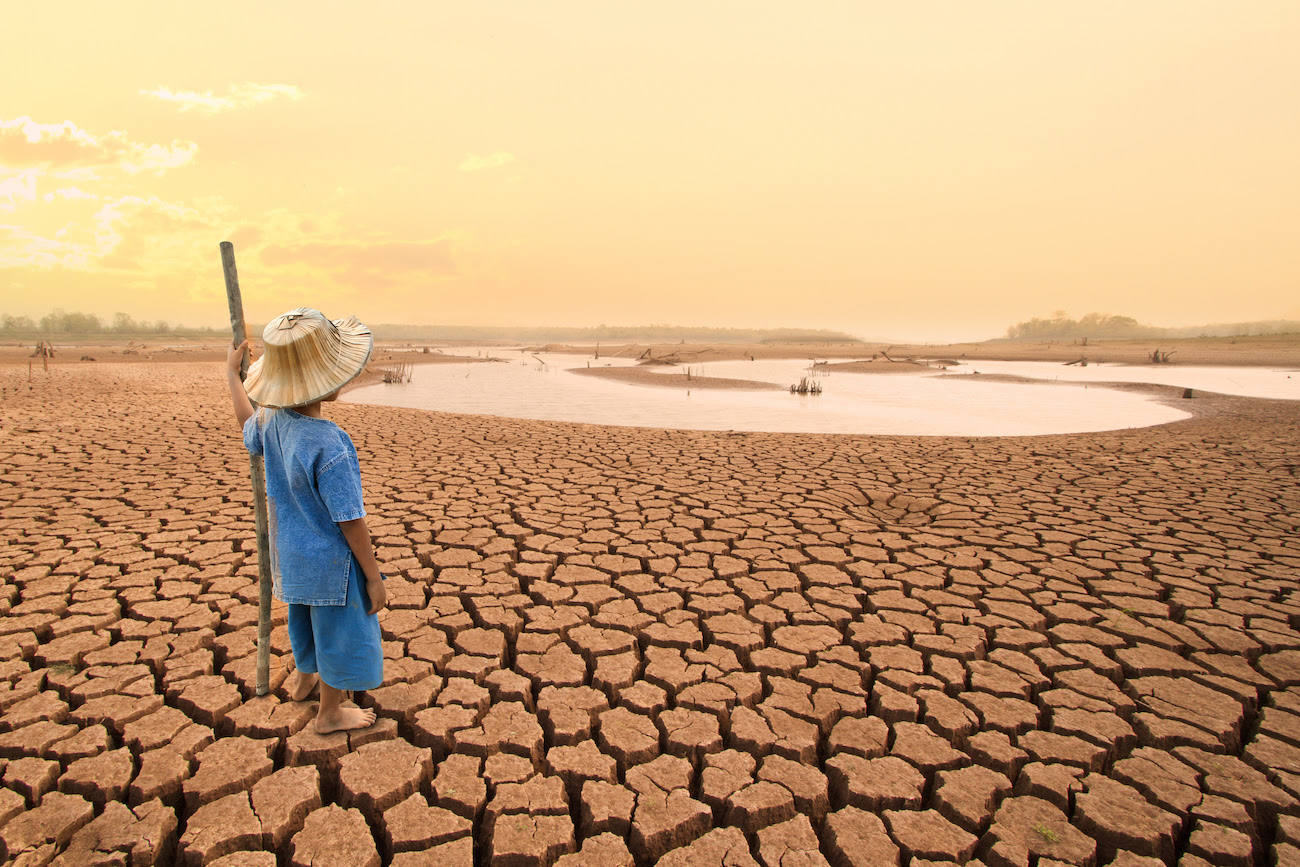 Recorded on December 11, 2020, a Matrix On Point panel discussion brought together a group of esteemed scholars do discuss the humanitarian, ecological, and geopolitical impacts of climate migration, along with forward-looking policies that can help mitigate displacement, address global inequalities, and support refugees forced to leave their homelands due to extreme weather, devastated ecosystems, and other climate-related issues. This event was presented by the University of California, Berkeley's Social Science Matrix (as part of the "Matrix on Point" series), and co-sponsored by the Berkeley Interdisciplinary Migration Initiative, Center for Effective Global Action, and Human Rights Center.
Panelists included Kanta Kumari Rigaud, Lead Environmental Specialist at the World Bank; Daniel Kammen, Professor of Energy at the University of California, Berkeley, with parallel appointments in the Energy and Resources Group where he serves as Chair; the Goldman School of Public Policy, where he directs the Center for Environmental Policy; and the Department of Nuclear Engineering; Elizabeth Fussell, Associate Professor of Population Studies and Environmental Studies at Brown University; and Teevrat Garg, Assistant Professor at UC San Diego. The panel was moderated by Irene Bloemraad, Professor of Sociology and the Thomas Garden Barnes Chair of Canadian Studies at Berkeley, and Founding Director of the Berkeley Interdisciplinary Migration Initiative. Watch the video.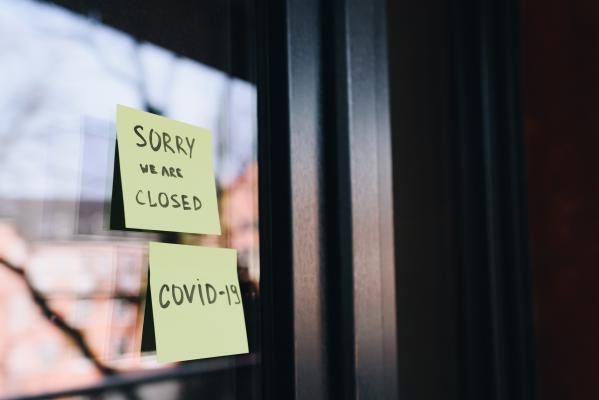 Co-sponsored by the Clausen Center for International Business and Policy, and presented as part of the Berkeley Haas "New Thinking in a Pandemic" series, this "Matrix on Point" panel discussion — recorded on December 3, 2020 — brought together a panel of scholars to discuss the economic consequences of the COVID-19 pandemic. The panelists were Mitu Gulati, Professor of Law at Duke University; Hilary Hoynes, Professor of Economics and Public Policy and the Haas Distinguished Chair in Economic Disparities at UC Berkeley; Ṣebnem Kalemli-Özcan, the Neil Moskowitz Professor of Economics and Finance at the University of Maryland; and Maurice Obstfeld, the Class of 1958 Professor of Economics at Berkeley and a nonresident senior fellow at the Peterson Institute for International Economics. The panel was moderated by Pierre-Olivier Gourinchas, Professor of Economics in the UC Berkeley Department of Economics; and S.K. and Angela Chan Professor of Global Management in the Haas School of Business. Watch the Video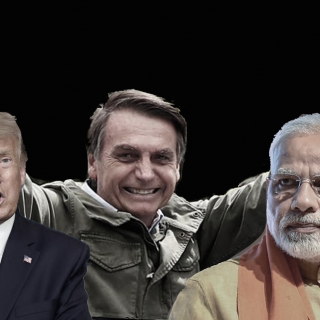 A new generation of authoritarians has risen to power in democracies around the world. Since coming to office, these rulers have manipulated laws and reconfigured state bureaucracies, undermining civil liberties, flouting representative institutions, attacking the free press, and subverting international law. Figures like Jair Bolsonaro in Brazil, Recep Tayyip Erdoğan in Turkey, Viktor Mihály Orbán in Hungary, Narendra Modi in India, and Donald Trump in the United States have all attained office by embracing, and in some instances co-opting, conservative populist movements. Recorded on November 30, 2020, this Matrix On Point panel considered not only the illiberal tactics these right-wing autocrats have used to consolidate power and further their objectives, but also what it will take to undo the damage they have inflicted upon democratic institutions. Co-sponsored by the Institute of International Studies. Kim Lane Scheppele, Laurance S. Rockefeller Professor of Sociology and International Affairs, Princeton University; Lena Lavinas, Professor of Welfare Economics, Institute of Economics at the Federal University of Rio de Janeiro, Brazil; Senior Researcher, Brazilian National Research Council (CNPQ); Cihan Tuğal, Professor of Sociology, UC Berkeley; Ashutosh Varshney, Sol Goldman Professor of International Studies and the Social Sciences and Professor of Political Science, Brown University. The panel was moderated by Paul Pierson, John Gross Professor of Political Science, UC Berkeley. Watch the Video
The COVID-19 pandemic has posed myriad threats to the safety, security, and fairness of the U.S. elections. Civil rights advocates and elections watchdogs have been on high alert about how these historic circumstances may abet traditional forms of voter suppression, including the purging of voter rolls, limiting access to ballots, relocating or closing polling centers, and other means of selective disenfranchisement. Technologists, meanwhile, warn that the migration of voter registration to online platforms is rife with vulnerabilities, cautioning that Russian hackers have devised stealthier, less traceable interference tactics, and that their activity is surging. These issues were at the heart of an October 19 panel, "Matrix on Point: Pandemic Election, From Crowds to Clouds," which brought together a group of distinguished guests from across the country. Moderated by Bertrall Ross, Chancellor's Professor of Law at the Berkeley School of Law, the panel featured Henry Farrell, the SNF Agora Professor at Johns Hopkins School of Advanced International Studies; Bridgett A. King, Associate Professor and Director of the Master of Public Administration Program at Auburn University; Daniel Laurison, Assistant Professor of Sociology at Swarthmore College; and Catherine Meza, Senior Counsel at the NAACP Legal Defense and Educational Fund, Inc. Watch the video.

Western commentators have sometimes described Hong Kong as a canary in a coal mine, a bellwether for democracy in Asia. Yet for China, it is the concept of "one country, two systems" that best captures the enduring and complex bond that links Hong Kong to the mainland. This Matrix on Point, co-sponsored by the Center for Chinese Studies, considered both the history and future of Hong Kong's democracy movement. Panelists included Ching Kwan Lee, Professor of Sociology at the University of California, Los Angeles; Alex Chow, a doctoral student in the UC Berkeley Department of Geography; and Jeffrey Wasserstrom, Chancellor's Professor of History at UC Irvine. Thomas Gold, Professor in the Graduate School at UC Berkeley, moderated the discussion.
What are the institutional barriers contributing to homelessness in California, and what can be done to alleviate them? What are the consequences of the criminalization of the homeless, and what are these residents' rights and civil liberties? These questions were at the heart of a "Matrix on Point" panel discussion recorded on September 21, 2020, which brought together researchers, advocates, and medical practitioners panel to explore the Bay Area's housing crisis and homelessness. Panelists for the 90-minute presentation included Chris Herring, a Postdoctoral Fellow at the Inequality in America Initiative at Harvard University; Margot Kushel, MD, Professor of Medicine in the Division of General Internal Medicine at Zuckerberg San Francisco General Hospital and Trauma Center and the Director of the UCSF Center for Vulnerable Populations; and Tomiquia Moss, Founder and CEO of All Home, a new organization dedicated to finding regional solutions to the homelessness and housing crisis in the Bay Area. Watch the video.
The destruction of the world's forests has had massive environmental impacts, contributing to unprecedented losses in biodiversity around the world. Presented on February 5, 2020, this Matrix on Point panel addresses the fate of our forests, considering not only the ecological but also the social and geopolitical implications of deforestation. This conversation featured UC Berkeley's Nancy Peluso, Henry J. Vaux Distinguished Professor of Forest Policy, Department of Environmental Science, Policy, and Management; Christopher Lesser, Graduate Student, Geography; and Stephanie Postar, Ciriacy-Wantrup Postdoctoral Fellow in Natural Resource Economics and Political Economy.
On November 18, 2019, a "Matrix On Point" panel examined a recent report by the Intergovernmental Panel on Climate Change (IPCC), the United Nations body responsible for assessing the science related to climate change. The Special Report on the Ocean and Cryosphere in a Changing Climate paints a dire picture about the state of our planet's ecological health, and calls for "ambitious and effective adaptation for sustainable development." The panel featured Daniel Kammen, Chair of the Energy and Resources Group at UC Berkeley; James Bishop, Professor in the Department of Earth and Planetary Science; Kathryn De Master, Assistant Professor of Agriculture, Society, and Environment in the Department of Environmental Science, Policy, and Management (ESPM); and Alexander Arroyo, PhD Student in the Department of Geography. Read more.
Will Congress vote to impeach President Trump? What would his legal defense look like? If not impeachment, how else might this process play out? These questions were at the heart of a November 2019 "Matrix On Point" panel discussion featuring two prominent scholars: Erwin Chemerinsky, Dean of the School of Law and an expert in constitutional law, criminal procedure, and federal jurisdiction, and Robert B. Reich, Carmel P. Friesen Professor of Public Policy at the Goldman School of Public Policy, who has served in three national administrations, including as Secretary of Labor under President Bill Clinton. Over the course of 80 minutes, the two men engaged with audience members in discussion about an array of factors that could shape the prospects for President Trump's impeachment. The event was co-sponsored by the Goldman School of Public Policy. Watch the video here.
The end of October 2019 marks the deadline for Brexit ("British Exit"), when the United Kingdom is scheduled to leave the European Union. Following a revolt from within his own party, Prime Minister Boris Johnson has failed in his efforts to move ahead without a "backstop" and called a General Election for December 12. What's next for Brexit? And how might Brexit transform political and economic life in the United Kingdom, Europe, and the world? On October 24, three distinguished scholars—Mark Bevir, Professor of Political Science and Director of the Center for British Studies, Akasemi Newsome, Associate Director of the Institute of European Studies, and Ian Duncan, Florence Green Bixby Chair in the English Department—took on this important topic. Watch the video here.