Please join us on Monday, March 7th from 12pm-1:30pm PST for an "Author Meets Critics" panel discussion focused on the book, Precolonial Legacies in Postcolonial Politics: Representation and Redistribution in Decentralized West Africa, by Martha Wilfahrt, Assistant Professor in the UC Berkeley Department of Political Science. Professor Wilfahrt will be joined in conversation by Scott Straus, Professor of Political Science at UC Berkeley, and Alberto Díaz-Cayeros, Professor of Political Science at Stanford University and Senior Fellow at the Freeman Spogli Institute for International Studies. Leonardo Arriola, Associate Dean of Social Sciences at UC Berkeley, Associate Professor of Political Science, and Director of the Center for African Studies, will moderate.
About the Book
Why are some communities able to come together to improve their collective lot while others are not? Looking at variation in local government performance in decentralized West Africa, this book advances a novel answer to this question: communities are better able to coordinate around basic service delivery when their formal jurisdictional boundaries overlap with informal social institutions, or norms. This book identifies the precolonial past as the driver of striking subnational variation in the present because these social institutions only encompass the many villages of the local state in areas that were once home to precolonial polities. Drawing on a multi-method research design, the book develops and tests a theory of institutional congruence to document how the past shapes contemporary elite approaches to redistribution within the local state. Where precolonial kingdoms left behind collective identities and dense social networks, local elites find it easier to cooperate following decentralization.
About the Panelists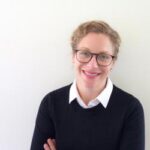 Martha WIlfahrt studies African Politics and Political Economy of Development with a focus on historical legacies, redistributive politics and state-society relations. Her current research interests revolve around two themes. The first focuses on historical legacies in contemporary African politics, with a particular interest in the persistence of social norms and the role of concept formation in the 'historical renaissance.' Work from this first area of focus has been published in Comparative Politics, The Quarterly Journal of Political Science, World Development and World Politics, as well as Cambridge University Press, which just released her first book, Precolonial Legacies in Postcolonial Politics. A second, ongoing stream of research studies the politics of field research in the Global South.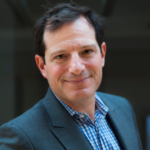 Scott Straus works on violence, human rights, and African politics. His most recent books are Fundamentals of Genocide and Mass Atrocity Prevention (US Holocuast Memorial Museum, 2016) and Making and Unmaking Nations: War, Leadership, and Genocide in Modern Africa (Cornell, 2015), which won awards from the American Political Science Association and the International Studies Association.  His 2006 book on the Rwandan genocide, The Order of Genocide: Race, Power, and War in Rwanda (Cornell University Press), also won several awards, including the best 2006 book in political science from the Association of American Publishers. He also has co-edited, with Lars Waldorf, Remaking Rwanda: State-Building and Human Rights in Rwanda (UW Press, 2011) and, with Steve Stern, The Human Rights Paradox: Universality and Its Discontents (UW Press, 2014). Straus has published articles in American Journal of Political Science, World Politics, Politics and Society, Foreign Affairs, Perspectives on Politics, African Affairs, Terrorism and Political Violence, Genocide Studies and Prevention, The Journal of Genocide Research, and other journals; he translated The Great Lakes of Africa: Two Thousand Years of History (Zone 2003); and he has received fellowships from the Harry Frank Guggenheim Foundation, the Andrew Mellon Foundation, the National Science Foundation, the Social Science Research Council, and the United States Institute of Peace. In 2009, Straus was awarded the campus-wide William Kiekhofer Distinguished Teaching Award, and in 2011 he was named a Winnick Fellow at the Committee on Conscience at the U.S. Holocaust Memorial Museum. Prior to his academic career, Straus was a freelance journalist in Africa.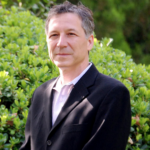 Alberto Díaz-Cayeros joined the FSI faculty in 2013 after serving for five years as the director of the Center for US-Mexico studies at the University of California, San Diego. He earned his Ph.D at Duke University in 1997. He was an assistant professor of political science at Stanford from 2001-2008, before which he served as an assistant professor of political science at the University of California, Los Angeles. Diaz-Cayeros has also served as a researcher at Centro de Investigacion Para el Desarrollo, A.C. in Mexico from 1997-1999. His work has focused on federalism, poverty and violence in Latin America, and Mexico in particular. He has published widely in Spanish and English. His book Federalism, Fiscal Authority and Centralization in Latin America was published by Cambridge University Press in 2007 (reprinted 2016). His latest book (with Federico Estevez and Beatriz Magaloni) is: The Political Logic of Poverty Relief Electoral Strategies and Social Policy in Mexico. His work has primarily focused on federalism, poverty and economic reform in Latin America, and Mexico in particular, with more recent work addressing crime and violence, youth-at-risk, and police professionalization.
Leonardo Arriola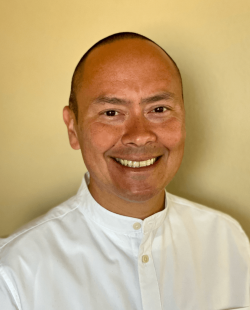 (moderator) studies the challenges associated with representation and governance in multiethnic societies. His research examines inter-ethnic political cooperation, party competition under ethnic polarization, and political violence in divided societies. His award-winning research has been published in outlets such as the American Journal of Political Science, Comparative Political Studies, and Journal of Politics along with books published by Cambridge University Press and Oxford University Press. His work has been funded by grants from the National Science Foundation (NSF), Carnegie Corporation of New York, U.S. Department of Defense, Harry Frank Guggenheim Foundation, and Evidence in Governance and Politics (EGAP). He is co-editor of Africa Spectrum, an interdisciplinary journal published by the German Institute for Global and Area Studies (GIGA), an associated senior researcher at the Chr. Michelsen Institute (CMI) in Norway, and a board member of the African Studies Association (ASA).
View Map