Changing economic and legal circumstances alongside humanitarian crises are shifting the politics and histories of borders today, and reshaping the interdisciplinary field of border studies.
For this Matrix on Point panel, we asked UC Berkeley PhD candidates to share their ongoing research on borders and migration. The panel will be moderated by Irene Bloemraad, Class of 1951 Professor, Thomas Garden Barnes Chair of Canadian Studies & Director of the Berkeley Interdisciplinary Migration Initiative (BIMI), which is a co-sponsor of this event.

Panelists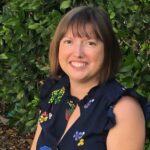 Pauline White Meeusen is a Ph.D. candidate in Jurisprudence and Social Policy. Her research interests include law and social movements, immigration law and policy, the legal profession, and border theory. Her dissertation explores whether and how attorneys and legal advocates who have served asylum seekers at the U.S. border and in detention come to see themselves as part of a social movement. As part of this project, she is bringing together immigration law and policy with border theory to explore the multi-layered borderscape in which these legal actors are embedded. Pauline received her B.A. in International Relations from Wellesley College, an M.A. from the University of Chicago, and her J.D. with a specialization in International Law from the UC Berkeley School of Law.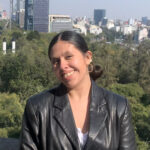 Gisselle Perez-Leon is a PhD candidate in the Department of History. Originally from Mexico City, and raised in Queens, NY, her research covers urban history and migration in modern Latin America. Her dissertation traces the development of public services and municipal governance in the border city of Nogales, Sonora. Prior to graduate school, she worked for the American Civil Liberties Union's (ACLU) Racial Justice Program.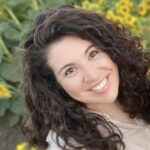 Adriana P. Ramirez is a sixth-year Ph.D. candidate in the Department of Sociology at UC Berkeley. Her research interests lie at the intersection of migration, citizenship, Latin America, political sociology, race and ethnicity, and youth.  Her current work explores what happens when young migrants leave the U.S. to "return" to Oaxaca, Mexico.
View Map