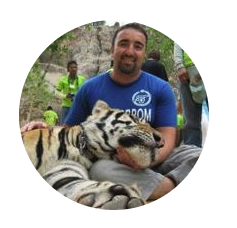 Since 2014, Russia has emerged as the most assertive challenger to the US-led international order. With its annexation of Crimea, intervention in Syria, meddling in Western elections, and 2022 invasion of Ukraine, Western leaders see Russia as the most pressing threat to global peace and stability. Its war in Ukraine has shaken international politics to its foundations and could be a decisive turning point in world politics. Russia not only presents a challenge to US leadership and the liberal international order, it is also challenges International Relations (IR) theories, which have traditionally focused on rising powers as the most likely candidates to challenge existing hegemonic orders, ignoring the role that declining great powers (such as Russia or Austria-Hungary) play in power transitions. Russia's assertive and aggressive international behavior is motivated and shaped by its status concerns as a declining power. Russia's leaders are determined to arrest Russia's decline and preserve its status as a great power in the international system and are prepared to adopt the most risky, aggressive, and destabilizing foreign policies to achieve this end.
Co-sponsored by the Institute of Slavic, East European, and Eurasian Studies (ISEEES) and the Institute of International Studies.
Andrej Krickovic is Associate Professor of International Studies at Xi'an Jiaotong-Liverpool University, in Suzhou, China. He recently left his position as a tenured professor at the Higher School of Economics in Moscow after 10 years in Russia. His primary areas of research are IR Theory and International Security with an empirical emphasis on Russian and Chinese Foreign Policy. His articles have been published in leading journals such as International Studies Review, The Chinese Journal of International Relations, International Politics, and Post-Soviet Affairs. Andrej received his PhD in Political Science from Berkeley.Admission Information: Free and open to the public.
Contact Info: Zachary Kelly, 510-643-3230, ISEEES@berkeley.edu
Access Coordinator: Disability Access & Compliance, access@berkeley.edu, (510) 643-6456
View Map